Saint Patrick : L'apôtre de l'Irlande - Collection "La vie des Saints"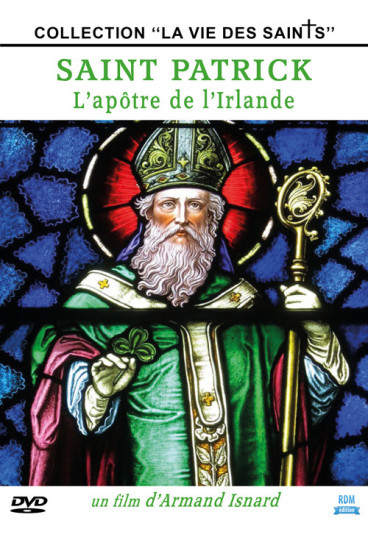 Saint Patrick : L'apôtre de l'Irlande - Collection "La vie des Saints"
C'est un fait : on connait plus la Saint Patrick que Patrick, saint patron de l'Irlande, évangélisateur et fondateur du christianisme irlandais. Sauf dans le cadre enchanteur de l'île d'émeraude où nous transporte ce film passionnant, tourné intégralement au pays des arcs-en-ciel. En Irlande, autour d'une pinte de Guiness, d'un Irish coffee ou d'un whiskey, on peut passer des heures à écouter les nombreuses légendes qui se rapportent à saint Patrick. Des jours, même. Qu'importe ! Un dicton irlandais n'affirme-t-il pas que « quand Dieu créa le temps, il en créa suffisamment » ? En vérité, c'est surtout parce que nous avons affaire à un saint pas comme les autres. Le réalisateur de ce film est un magicien. Pour ce qui se révèle être l'un des très rares films consacrés à saint Patrick, il nous invite à faire un grand bond dans l'Histoire et parvient, comme par un coup de baguette magique, à nous convaincre que le saint est très proche de nous. Quelle histoire, en effet, que celle de l'apôtre de l'Irlande dont on dit qu'il aurait expliqué aux Irlandais à l'aide d'un trèfle le concept de la Sainte Trinité lors d'un sermon au Roc de Cashel, faisant ainsi du trèfle le symbole de l'île. Où l'on comprend ainsi pourquoi chaque année, les Irlandais mettent un trèfle à leur boutonnière en souvenir de cet enseignement. De Dublin à Tara, de Tara à Newry, de Down Patrick à Armagh, d'Armagh à Bangor, de Slemish Mountain à Belfast, ce film nous convie à une magnifique balade en Irlande du Nord. Une vraie balade irlandaise.
By buying this product you can collect up to 8 loyalty points. Your cart will total 8 points that can be converted into a voucher of 1,60 €.