Marie qui défait les noeuds - Collection "Lieux marials"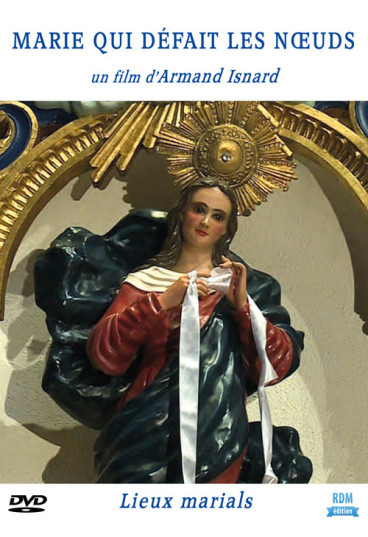 Marie qui défait les noeuds - Collection "Lieux marials"
Marie qui défait les noeuds n'est décidément pas un sanctuaire comme les autres. Situé à Campinas, à 200 kilomètres de Sao Paulo, il est à l'image du Brésil : gigantesque et chaleureux. Ce film, à la fois divertissant et empreint d'une profonde spiritualité, nous invite à visiter un lieu d'exception dans les jardins duquel des nuages de ravissantes orchidées aux couleurs de l'arc-en-ciel s'offrent voluptueusement aux regards émerveillés d'innombrables visiteurs et où, chaque soir venu, à la messe, près de 2000 personnes communient avec ferveur, attestant dans la joie et si besoin était que Dieu a bien créé le monde en six jours et réservé le septième au Brésil. Tourné intégralement à Campinas, à cent lieues du Brésil de cartes postales que nous connaissons, ce programme retrace l'incroyable histoire du sanctuaire Marie qui défait les Noeuds et nous conduit à rencontrer ses charismatiques fondateurs, Suzel et Denis Bourgerie, qui, avec émotion mais aussi avec humour, nous font vivre la belle et grande aventure d'un des sanctuaires marials les plus fréquentés au monde, « oeuvre de Dieu, né dans le coeur sacré de Jésus, sous la puissante protection de Marie ». Un film brillant, inoubliable et authentique, qu'on regarde en se disant que le pape François pensait sans doute à Campinas lorsqu'il écrivait, le 17 octobre 2013 : « Tous les noeuds du coeur, tous les noeuds de la conscience, peuvent être dénoués avec l'aide de Marie ».
By buying this product you can collect up to 8 loyalty points. Your cart will total 8 points that can be converted into a voucher of 1,60 €.